World Chess Tactics Battle
May 27, 2014
Chessity staff post
Chess tactics battle with extra prizes!
How good are your chess tactics during time pressure? You will know it after Chessity's next World Chess Tactics Battle. Can you be the next World Chess Tactics battle Champ? The Battle starts at June 1st, 2014 at 20:00 CET (18:00 GMT).
When: June 1st, 2014 at 20:00 CET (18:00 GMT)
Prize: 100 Dollar Amazon Gift Card (by e-mail) and a premium membership for the first three players.
Where: www.chessity.com
Costs: Free entry for everyone.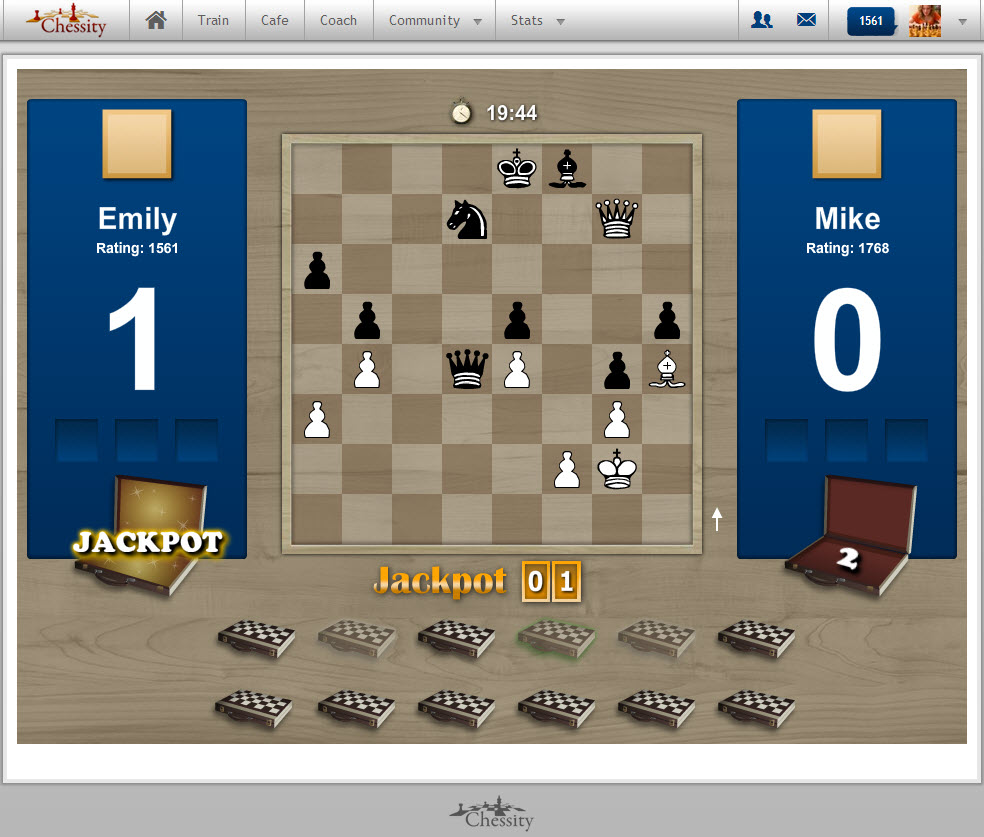 Event rules Visual tour>>

1. The event will last 30 minutes and will be played using the Chessbox game format only.

2. Every chessplayer solves chess puzzles on his/her own level!

3. To win the tournament, you need to collect game points.

Try the Chess box game for free. Start now!
Join Chessity now!
Don't worry, it's free & easy.
Login
Create account
0 Comments