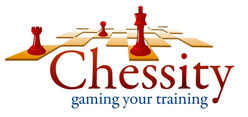 Collaboration with the KNSB

Apr 17, 2015

The Royal Dutch Chess Federation (in Dutch: KNSB) has started a collaboration with the internet start-up Chessity.
Chess is back in school

Jan 24, 2015

Chess is back where it belongs: In school! After two weeks more than 1000 children and 20 schools add Chess to their educational curriculum.
A Christmas gift from Chessity.
arunjchess, Nov 12, 2015

Christmas is more than a month away, and we at Chessity have been thinking about the best gift that we could give you. Something special and better than the customary chocolates and cakes that you alw...

» read all