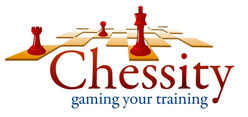 Success Counts

Mar 4, 2014

Chessity has associations with many chess schools and chess clubs. Wouldn't it be great to turbo-charge your students game also?
Partnership with Scotland

Jan 31, 2014

Chess Scotland has joined hands with the online chess training website Chessity. The partnership has been formed to train the players through Chessity's eLearning tools.
How to play against Magnus Carlsen?
Erwin, Feb 6, 2014

After winning the London Classic Hikaru Nakamura now heads the cover of the latest issue of New In Chess magazine. Next to his photo one reads 'I do feel that at the moment I am the biggest threat t...

» read all
Become A Guest Blogger
Janton, Feb 4, 2014

Share Tips, Experiences And Analysis When You Become A Guest Blogger at Chessity.com! If you're a titled chess player, club player or a chess coach and you have something new and interesting to saw...

» read all