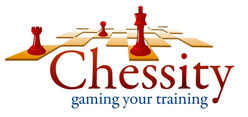 Chess is back in school

Jan 24, 2015

Chess is back where it belongs: In school! After two weeks more than 1000 children and 20 schools add Chess to their educational curriculum.
First Chess-in-School event

Jan 14, 2015

Chess or gaming? Well, gaming won by 28 over 2 votes! Then of course came the long awaited moment when the kids could try Chessity for themselves.
Say Chess!
arunjchess, Jan 22, 2015

The 77th TATA steel chess tournament at Wijk Aan Zee is heading to a conclusion this Sunday and the tournament is getting more exciting as it inches close to the end. The dramatic stories-twists and t...

» read all
Friday Column - take your chances
yodhaa, Dec 5, 2014

Hello everyone! This is IM Srinath Narayanan here, with another interesting Friday column!The previous week, we examined examples when the lower rated players got opportunities, but failed to utilise ...

» read all