The NEW Chessity experience
May 23, 2013
Chessity staff post
The NEW Chessity experience
Today we have put the largest Chessity release online since the early beginnings of Chessity. We have developed a wonderful new learning and training experience especially for you! Moreover, we have realized many of the users' wishes and ideas.
We have added:
Chess for beginners is released in beta modus. Using our known concept of gaming and learning. You can now learn the basics of chess through a series of entertaining games!

An improved learning environment through our theme trainer. Come and have a look at how you can learn to play chess using the rapid learning strategies of Chessity.

New learning games by Yochanan Afek "Studies"

"Coach apps" to coach yourself and others!"Chessity groups", create your own chess club or chess school within Chessity and start a learning competition with your friends!

A detailed report of your learning performances

Strength and weakness analyses and specific topics can be trained.

Chess trainers or friends can see the training results of their pupils (if authorized of course).

Special apps for trainers to train their pupils live! Together with Skype, Chessity is now the ideal live online trainer!

A renewed menu, especially for a better tablet experience!

You can personalize the chessboard in many games.

Special puzzle forum guidance for premium users.

Extensively help others with guidance from Erwin and Alina l'Ami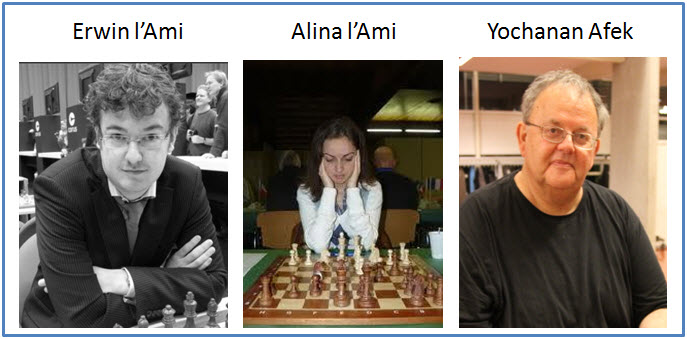 You can now train better with your friends within Chessity.

Mailing system and user notifications are added.

Redesigned café for the analyses of various settings and assisting your friends.

It is now easier to find your friends. Chessity assists with that.

Renewed Chessbox game + chess tactics battle! The most exciting tactics battle in the world is even more fun now!

You can see your blind routeplanner rating in the leaderboard

You can now blog about your (chess)experiences in Chessity. We are even working on a nice chess widget to supply chess content to your blog stories.
Let's start training!
Join Chessity now!
Don't worry, it's free & easy.
Login
Create account
0 Comments